It's party time! Today is the
Solemnity
of the feast of St. Joseph. Do you know what that means boys and girls? No fast and abstinence -- it's an oasis in the desert of Lent. So, have a cookie!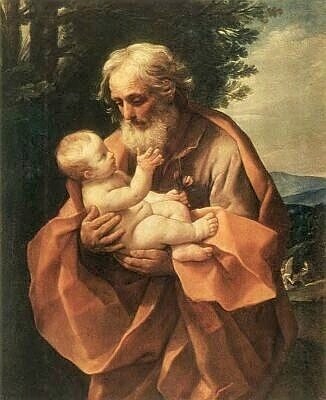 (h/t
Fisheaters
for the picture!)
St. Joseph's Day -- Because March 19 always falls during Lent, St. Joseph's Day feasts often have no meat, even though—because the feast day is classed as a solemnity—abstinence from meat is not required according to Canon law, even if it falls on a Friday. If the feast day falls on a Sunday (other than Palm Sunday), it is observed on the next later available date instead: this is the following day, Monday, March 20.

From 2008 onwards, if St Joseph's Day falls during Holy Week, it is moved to the next earlier available date, usually the Saturday before Holy Week. This change was announced by the Congregation for Divine Worship in Notitiae March-April, 2006 (475-476, page 96). The idea was to avoid the "traffic jam" that would occur under the old rules if both St Joseph's Day and the Annunciation had to be moved to the first available date after Easter Week.